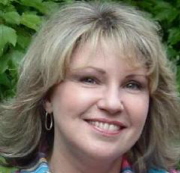 A few of you have written to ask me if I know anything about publishing children's books, especially picture books. I wish! I'm definitely not an expert in that realm, as my boxes full of unpublished short stories can attest. BUT! I do know a wonderful picture book writer who is also a blogger who agreed to come visit! And she's beautiful inside and out!
Allow me to introduce Donna Shepherd, who is one of the most prolific and versatile writers I know. She's the author of several picture books and hundreds of devotionals, many of which have been published in the book, Daily Grace for Women, as well as in a wide variety of print and online magazines.
*****
Donna, many of us are parents who have been reading picture books out loud to our children for years. Sometimes we wonder if it might be possible to write a book for children. Can you tell us how you got started?
I've always been a voracious reader, and when my children were little, I enjoyed reading to them just as you do. In elementary school, my daughter set new records for the number of books she read, and my son followed suit. Shel Silverstein became his favorite poet.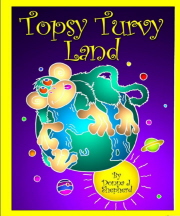 I never really thought of writing for children until the summer of 2003 when I penned a short poem. I submitted it to Guideposts for Kids. The editor replied favorably with a couple of suggestions, but never formally accepted the poem for publication. I thought I might be onto something, and wrote a couple more stanzas, and then a few more. The end result was my first picture book, Topsy Turvy Land.
And in the meantime, I continued to submit to magazines, and GP4K published one of my first poems, "My Tooth Is Missing."
My son and daughter still read everything first. If my son says, "I like it. Reminds me of Shel" I jump for joy!
What were your steps to publishing your first picture book?
I joined SCBWI (Society of Children's Book Writers & Illustrators), and starting looking for a critique group. I found one woman, Liz Ball, willing to meet with me and read some of my poetry. She saw potential and encouraged me to keep writing.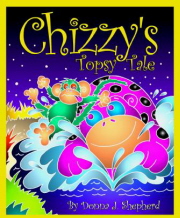 In the meantime, I met Kevin Scott Collier online when he joined a Yahoo group for Christian Children's Writers (CCWL). I sent him the text of Topsy Turvy Land to get his opinion as an illustrator. We thought ebook at first, but when I took the ebook to a meeting at Liz's house, we went to lunch afterwards, and she asked if I'd be interested in having it published as a print book. Would I! What I didn't realize was that she had been considering branching out with her publishing company, and I became her first picture book author. I praised the Lord all the way home!
Did you always know you'd be a writer?
I can't say that I did. I've never been one to journal, and besides a few things written for English class in high school, I didn't write. But once I started, I wrote every day! In the last three years, I've written poetry and stories for children, devotionals, poetry, and articles for grownups. I feel like I need to make up for lost time, I suppose.
If you could give one or two pieces of advice to aspiring picture book authors, what would you say?
Read what you want to write. Then write. Don't just talk about writing. Write every day if you can. Join a critique group, either online or in person, or both. Join SCBWI. They have excellent conferences where you can meet with other writers. And research and submit. It won't get published as a file languishing on your computer.
What if I can't draw? Can I still write picture books if my skills only include stick figures?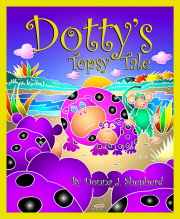 Unless the author is an illustrator, there is no need to draw stick figures. The text should stand on its own. Most publishers use their own illustrators, and unless you're a professional artist, it isn't necessary to send artwork along with your manuscript.
What age did you write Topsy Turvy Land for? Is it good for reading out loud in a group setting?
Yes! Read it aloud. Poetry is at its best when read aloud and shared!
When Suzanne Rae Deshchidn reviewed it for Christian Book Previews, she wrote, "Donna Shepherd's Topsy Turvy Land is a fun, colorful book about God's creation, imagining what things would look like with polka dot zebras and green monkeys, ultimately concluding God's creation is the best."
It's a picture book for ages 4-8, and could easily be used in Sunday School. I love that idea since I became a Christian after hearing about Jesus during a Sunday School class. In fact, if someone buys the book, I have a handout that's useful as a teaching tool. Email me through the link on the Devotionals by Donna site.
Here's a blog for the publisher with all the different ways to order in one place:
Hidden Pictures Publishing.
Do you recommend any websites for the aspiring picture book writer?
Yes, I'd recommend all of these sites:
Verla Kay's Website for Children's Writers and Illustrators
KidMagWriters.com
The Purple Crayon
Write4Kids.com
Do you have any mentors who helped you along the way to becoming a published writer?
As for mentors for my children's writing, I have to say I would have been lost without the expert direction of Liz Ball and a genius called Kevin Scott Collier. They've been heaven-sent, I have no doubt. And following my own advice, I have excellent critique partners!
Thanks, Donna! You've given us many resources and starting points for those of us who dream of turning our ideas into children's books someday.
Everyone please join us again tomorrow, as Donna tells us more about how she got started as a devotional writer and how we can get started as well!