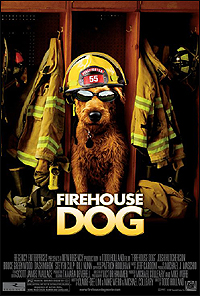 Our family recently enjoyed seeing this adorable canine movie, Firehouse Dog.
I loved it because the main theme centered around the restoring of a father/son relationship — and the actor, Josh Hutcheson, is the same wonderful kid who starred in Bridge to Terabithia.
You can read my review of it here.