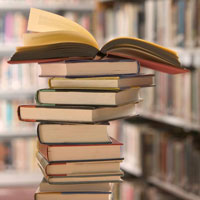 If you enjoy keeping up with current book news, I've compiled a short list of good sites that offer reviews.
Please feel free to add your site or blog to the comments if you frequently review Christian books or other types of inspirational media.
All of the following sites are ones I highly recommend:
Active Christian Media
Books for Moms
CBA Marketplace
Christian Book Previews
Christian Children's Book Review
Christian Fiction Blog Alliance
Christian Women Online
Faithful Reader
Kidsread
The Midwest Book Review
Novel Journey
Novel Reviews
Publishers Weekly
The Parrot's Perch
The Writing Life
Title Trakk
I wish you all a safe and happy summer, filled with joy — and great books! Let's get back in touch in the fall.
Blessings,
Heather