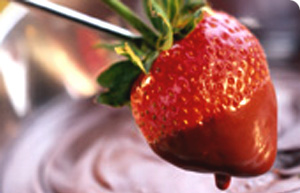 Helloooo out there. Um … it's been a while. What can I say? I've had two boys in soccer this spring, two girls in Irish dance, another two in gymnastics … and I'm somehow squeezing in my weekly art class.
I've done most of my mom-to-mom connecting lately with my local friends. At the soccer field, on the phone, in the parking lot (oh yes!), and blabbing with our windows rolled down while we wait to pick up our kids from school.
But I've missed writing here … and I love hearing from you. Thank you for encouraging me as I've done a good bit of soul searching lately.
I'm actually writing more than ever … privately. In my journal. Scribbling with a pen on paper. The other day, I was sitting out in the backyard watching my preschoolers wade in our little plastic pool. The sun warmed me, dogwoods in bloom, pet chicken scratching around the yard, dog and cat lounging in the soft green. It was so good, I had to write.
So I ran back inside to get my journal, and my five-year-old asked, "Mama, why are you always writing in that little book?" I told him, "I'm writing the story of your life." It's true. THIS is the book God wants me to write. Recording the days that will someday be my children's memories of childhood.
I don't always have my camera, and my camera can't record my thoughts. I don't seem to fully experience the joy of the moment until I write about it later, reflect on it, and oh thank my heavenly Father for His precious gifts.
There's more … so much more. But I've become shy online. I'm looking for an editor who will help me shape my scribbles into something worthy of your time.
For now, I'm doing what you're doing — connecting with those moms who mentor me through local friendships and books.
School's out in a month here … wishing you a great summer ahead!