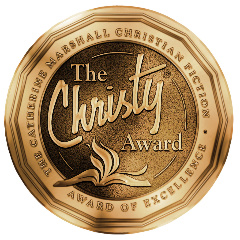 I read over at TitleTrakk Book News that the 2010 Christy Award Winners were announced last night in St. Louis. If you enjoy reading fiction by Christian publishing houses, here are some books you'll want to check out!
CONTEMPORARY ROMANCE
Breach of Trust by DiAnn Mills, Tyndale House Publishers
CONTEMPORARY SERIES, SEQUELS, NOVELLAS
Who Do I Talk To? by Neta Jackson, Thomas Nelson
CONTEMPORARY STANDALONE
The Passion of Mary-Margaret by Lisa Samson, Thomas Nelson
FIRST NOVEL
Fireflies in December by Jennifer Erin Valent, Tyndale House Publishers
HISTORICAL
Though Waters Roar by Lynn Austin, Bethany House Publishers: a
Division of Baker Publishing Group
HISTORICAL ROMANCE
The Silent Governess by Julie Klassen, Bethany House Publishers: a
Division of Baker Publishing Group
SUSPENSE
Lost Mission by Athol Dickson, Howard Books: a Division of Simon &
Schuster
VISIONARY
By Darkness Hid by Jill Williamson, Marcher Lord Press
YOUNG ADULT
North! Or Be Eaten by Andrew Peterson, WaterBrook Multnomah
Publishing
Here's a link to the Press Release which contains descriptions of all the award-winning books. I'm sure this was an exciting night for everyone who attended in St. Louis. The Christy Awards are named in honor of Catherine Marshall and her inspiring novel, Christy.
As for me, I enjoy reading Andrew Peterson's posts over at The Rabbit Room, so it looks like we'll need to get copies of the two books in his WINGFEATHER SAGA series. North! Or Be Eaten is the second book in the series. By the way, here's an interesting interview with Andrew Peterson, by CJ Darlington of TitleTrakk.
Congratulations to all the winners and nominees! They've given us lots of great books to read.
Happy reading to all of you!