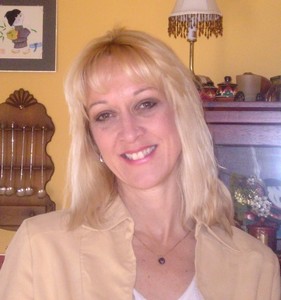 Those of you who've been reading here for a while know I'm crazy about Japan. I taught English in Osaka for a couple of years, and when I came home, I left part of my heart over there. Well, I've become acquainted with a Christian mom who writes novels in North Carolina, after living in Japan 18 years! I'm so happy to introduce you to author Alice J. Wisler.
Hi Alice. Welcome to Mom 2 Mom! We're so glad you're here. Can you tell us a little about your background as the daughter of missionaries in Japan?
I was born in Osaka, Japan in the 1960s to career-missionary parents. I went to Japanese kindergarten in Osaka and an international elementary school in Kyoto. High school was in Kobe, and since the distance was far, I lived in the high school dorm for four years. Then I went back to teach English in a church-run school in the 80s after college and a stint in the Philippines. So, I've lived 18 years total in Japan.
Wow. That's amazing! Do you still find yourself remembering Japan? How do you keep your memories alive? Do you have any favorite Japanese dishes that you like to eat or cook?
Japan is a huge part of my life. I love authentic Japanese food (Kanki and any restaurant that serves their food with sword-like knives is not what I grew up with). Sushi is my favorite. I like to make tempura at home with my fourteen-year-old son. I sing Japanese songs from childhood around the house all the time.
How did you get started writing fiction?
Boredom. I got tired of fighting with my younger brother and needed something else to do. I've been writing since first grade. My teacher had me stand up in front of the entire class and read my short stories. One was about having the "chicken pops" and one was about a birthday party. Fiction came to me at about third grade.
Do you think writing can be therapeutic for women who encounter difficult times in life?
Writing is one of the best forms of therapy. When you put your heart and all its anguish on paper, you experience clarity and comfort. I thank God every day for his gift to us in the healing that comes from the tool of writing through sorrow.
Can you share with us about your son, Daniel, and how your writing ministry for grieving parents began to develop?
Daniel, my second child, was diagnosed with neuroblastoma at the age of three in 1996. He went through chemo, radiation and surgeries to try to reduce and remove the malignant tumor in his neck. In 1997, he died in my arms. He was four. I was thirty-six.
Since then my world changed. I started Daniel's House Publications in his memory and created a monthly ezine, wrote articles, remembrance cards, spoke at bereavement conferences, and was asked to lead writing workshops. I saw that this tool of writing benefits many, so eventually started teaching online writing courses.
What can people expect from taking your online course, "Writing the Heartache Writing Workshop?"
My online courses last five weeks. I send the assignments out via email and the attendees complete them and send them back to me for feedback. I offer guidelines on writing poetry, essays, and for publication. The five-week outline is available here at my website, as well as information on how to sign up.
Can you tell us about your "in-person" grief-writing seminar that will take place in North Carolina in July?
The all-day workshop I'll hold on July 17th will be an expansion of what I offer online. We'll write from photographs and from mementos. We'll create poetry and essays and share. The atmosphere will be a warm one to tell our stories.
Not everyone will be writing about a significant loved one who has died. Some will participate and write about other losses — loss of dreams, broken relationships, etc. This event will take place at the Country Inns and Suites near the Raleigh-Durham, NC Airport from 8 AM to 5 PM. You can read more about this exciting day here.
Well, it looks like you've got a busy summer ahead. Congratulations on your novel, How Sweet It Is, being a finalist for the 2010 Christy Awards! Can you tell us about this book?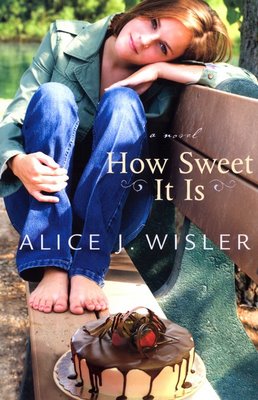 How Sweet It Is is about getting away from the past in order to heal and start a new future. Deena Livingston, the main character, has been in an accident and broken up with her fiance. She moves to a cabin in Bryson City in the Smoky Mountains where she's to teach cooking to disadvantaged middle school kids in an after-school program. The story is about forgiveness.
Are you looking forward to traveling to St. Louis for the awards ceremony?
Yes, I'm looking forward to flying there later this month. I'll also be signing advanced reading copies (ARCs) of Hatteras Girl at the International Christian Retailers Show held after the Christy Awards.
What is your new novel about?

Hatteras Girl is set in the Outer Banks. Jackie and her childhood friend, Minnie, want to take over the Bailey Bed and Breakfast in Nags Head, but obstacles (including a handsome realtor) get in the way. This is a story about having to wait for dreams to come true.
That's a topic we're all familiar with! Do you have any tips for parents who would love to find more time to write? Is it worth the effort?
Keep at it. Don't give up! Make time to craft the best stories you can write. Edit often. Yes, it is worth the effort because there is no other satisfaction like having your work published.
Thank you for your encouraging advice! Do you have anything else you'd like to add?
Thanks for this interview, Heather. It's been fun!
You can learn more about Alice J. Wisler and her really cool novels at her website. Be sure to check out the beauiful Dutch cover of Rain Song!