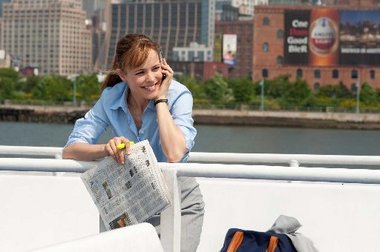 If you've got a house full of relatives staying with you over Thanksgiving break, you might find yourself needing a breather at some point. Here's a fun movie that offers a quick escape for you and your guests.
Morning Glory stars Rachel McAdams, Harrison Ford, and Diane Keaton in a light-hearted romantic comedy that does exactly what it sets out to do — entertain. I thoroughly enjoyed it, especially since we've been working our way through the old Indiana Jones trilogy at home. Seeing Ford portray a grumpy old man — as opposed to a dashing young adventure seeker — was downright hilarious.
Rachel McAdams plays Becky Fuller, a 28-year-old workaholic who's just been let go of her network job in New Jersey. Through sheer guts and a willingness to run through the streets of New York in a mini-skirt and stilettos, she lands a new job as executive producer of "Daybreak," a fluffy morning show with low ratings.
In order to prove herself, she immediately fires the narcissistic male co-host and goes after Mike Pomeroy, played by Harrison Ford. He's an aging former hard news anchor who spends most of his time game hunting, still collecting millions until his contract expires in two years. No longer. When Becky finds him and forces him to come back to work, Mike is furious.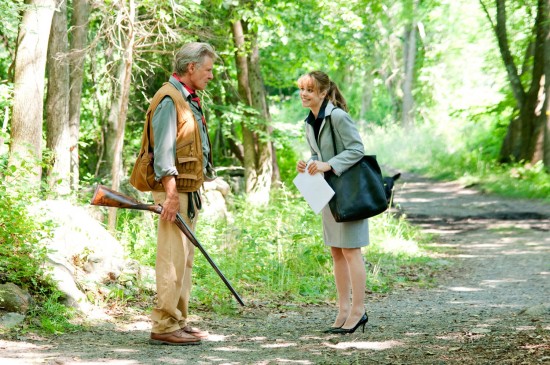 And so we movie-goers get to sit back and watch the unstoppable Becky work her tail off trying to revamp Daybreak's image and ratings. But Mike undermines her efforts by being a pill to work with, letting everyone know he's above such a frivolous broadcast. Tension builds as the network threatens to cancel the show, and Becky runs faster and faster on her narrow pointy heels, chasing down executives on their morning jogs through Central Park.
There's a love interest for Becky, which doesn't add much to the story, except that he's nice to look at (played by Patrick Wilson). Unfortunately, one scene makes this a better film for adults than for kids to see, despite the PG-13 rating. I was disappointed that our heroine was smart in every way except when it came to dating. Still, for you ladies watching, we're glad she does take a time-out from her BlackBerry, which she stows in the freezer for a few minutes of peace.
The film offers several laugh-out-loud silly moments, as the Daybreak hosts attempt some extreme sports on live TV. Diane Keaton and Harrison Ford ham it up for the audience — and it truly seems like they're having a blast acting in this film. If you see it, you'll understand why I wanted to go home and try tossing together a Harrison Ford Fritatta.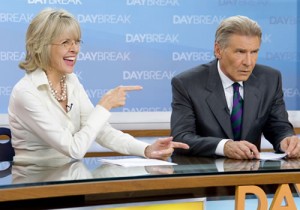 I enjoyed peeking behind the scenes of a high-speed morning TV show. It made my own crazy mornings seem a little more bearable.
If you need a breather from your endless holiday chore list, I recommend Morning Glory. And I wish you all a Happy Thanksgiving!