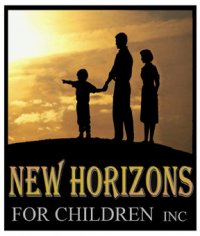 I just received an email from a friend who has adopted four children, and I thought it was perfect timing to go along with Tricia Goyer's post today.
I'm passing this information along to you, in case you might be interested or know someone who may feel led to host an orphan child for a month this summer.
*****
FINAL CALL TO CHANGE A LIFE THIS SUMMER!
Dear Families, Friends and Prayer Warriors of New Horizons for Children:
Only FOUR Days remain for the final 30 LATVIAN CHILDREN. Signup ends this Friday, May 6, for children from Latvia. Arrival will be approximately June 27 and departure July 31. We are not asking you to adopt, we ARE asking you to share the love of Christ through your family for a child who has no one welcoming them home this summer.
A Matching Funds donor has offered partial scholarships for EACH. God is still moving in the hearts of many; perhaps He's been stirring you "for such a time as this." Could this Mother's Day mark your time to become a spiritual mother to a child without such a relationship?
We ask you to PLEASE respond to one of the following
1. PROVIDE SCHOLARSHIP FUNDS:
Can $500-1000 actually make a difference? YES, YES and YES! Why? Right now, we have summer host families who have already fundraised to host one child and are willing to take TWO! We have adopting families who are waiting on the adoption process, yet have open homes, prepared rooms and willing hearts to host child this summer while they await their forever child. $500-1000 placed on a child WILL with virtually 100% certainty ensure one more child is selected for hosting this summer. Without a doubt! Consider a Mother's Day Offering. Any mother would be honored to know that a motherless child came closer to Christ through a scholarship in HER name!
Click here to see who remains unchosen.
To make a donation or provide a scholarship, please visit here.
2. PRAY AND FAST:
If you are willing to get to your knees for a little one you've never met, now is the time. God wasn't and we aren't willing that a single one of them perish. We intend to fight for every child who is still unchosen on the photolisting. We ask you to join us in prayer and fasting if you feel led.
3. HOST:
If you are willing to HOST:
-Complete the PRE HOSTING Application by clicking here.
-Register to view the entire photo list of all orphan BIOS and PHOTOS here.
-Select a child to host and contact your State Coordinator here.
90% of children with a scholarship end up being hosted
65% of those hosted are adopted
15% of those left behind will commit suicide within a year of leaving the orphanage at age 16
15% more will commit suicide the following year
"Let the little children come to me, and do not hinder them, for the kingdom of heaven belongs to such as these."
What an opportunity for ALL whom Christ purchased. He will not allow ONE of us to be cast aside. It is our spiritual responsibility to point to the Savior. While we may not know specifically what each host child needs this summer, Christ knows and only asks that we do our part by showing kindness to those not capable of knowing Him yet. He welcomes them; we should do our part to welcome them too.
Proclaiming HIM to the Fatherless,
New Horizons for Children
You can also find New Horizons on Facebook.