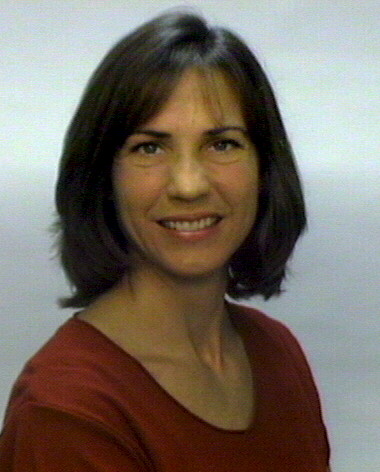 Update: A reader alerted me that Lori Z. Scott's Meghan Rose website is no longer active, so I've removed the link.
Hello friends! I hope you're surviving the heat this summer. Time is flying for us, and my kids are heading back to school next week. Today, I'm excited to share with you an interview with children's author, Lori Z. Scott, who writes humorous middle grade fiction, especially for the inspirational book market.
Welcome to Mom 2 Mom Connection, Lori! Can you tell us a little about how you balance your roles as mom and writer?
Being a mother is my highest calling in life. And that means I'm a caregiver, nurse, tutor, cheerleader, counselor, transportation expert, and nutritionist. Doing all those mommy things is a bit like stuffing a sock with pineapples. It's a stretch, but I pursue my own interests in the empty spaces around the pineapple. I think moms should realize that it's okay to put the mommy part of our lives first and to trust that God will still bless, fulfill, and lead us in other areas as well. He's full of surprises that way.
I also teach second grade. Since graduating from Wheaton College, I've taught school for longer than I care to remember. I've worked mainly with kids in kindergarten, first, and second grade. Teaching has been such a huge part of my life. I guess I'm just not ready to give up playing games and reading comic books yet.
Finally, I'm an author. My students get a big kick out of this, and love having my books in the classroom. We talk about writing a lot, and experiment with patterns and words. By the end of the year, they all view themselves as writers.
That sounds wonderful! I'm sure you really inspire your students with your own publishing success! How did you get started writing for children?
I started writing almost by accident. When my kids were little, we often went to the library to hang out. One day when we were there, I saw a flyer for an amateur science fiction/ fantasy writing contest. I decided to enter. Keep in mind, I hadn't done any writing for probably fifteen years (except letters to my grandma). In high school, I wrote for our yearbook and school newspaper, and really enjoyed it. But I played volleyball in college, and between practice and studies, barely had time to sleep let alone write. I forgot how much I loved playing with words. I forgot how writers both lose and find themselves in those words.
Oh, I love the way you put that! We "lose and find ourselves in words." So what happened next?
I entered the contest anyway, and won second place. Encouraged by my success, I tried the MOPS International story writing contest…and WON! After that, I joined a writer's group, learned more about the writing industry, and started publishing short stories, poems, devotions, and personal essays. I didn't realize it (God did, of course), but writing those short pieces helped me build both the confidence and skill I needed to later write children's chapter books.
Do you remember the moment you felt inspired to begin writing the Meghan Rose series?
When my daughter was in first grade, her teacher started reading the Junie B. Jones books in class. Since Meghan liked them, I picked up a few copies. I enjoyed the humor in those books, but when Meghan started acting and talking like Junie B., I started editing out those grammar slips, name calling and bad attitudes…and looking elsewhere. I thought there had to be an alternative choice—a book that was just as funny, but also had a good take-away value.
At that time, most Christian bookstores didn't carry fiction for that age group, only devotional books and Bible stories. I ended up empty-handed and frustrated. Eventually, at my daughter's urging, I wrote the book I couldn't find — a book just for her. I put in everything she wanted — an interesting story filled with giggles and characters worth rooting for — and everything I wanted — good moral values (but with nothing preachy about the story at all). (I hate preachy, I love amusing.) BLAM! Inspiration!
Now fast forward a bit. At a writing conference, my hunt for good fiction came back to mind. Almost on a whim, I wrote up a proposal for a whole series based on the book I wrote for my daughter. After all, I knew there had to be an untapped market because I WAS part of that untapped market. I also felt somewhat qualified to fill the gap because of my extensive experience working with children. I pitched the idea to editors, and eventually landed a contract for the series.
Sounds like you wrote something from the heart, then did your research and found the perfect market niche, Lori!
One thing I find interesting is that when the Meghan Rose series was first released, there were very few Christian fiction titles available for the K-2 age group. Now you can find a handful of other options out there, and I'm guessing (and hoping) more on the way.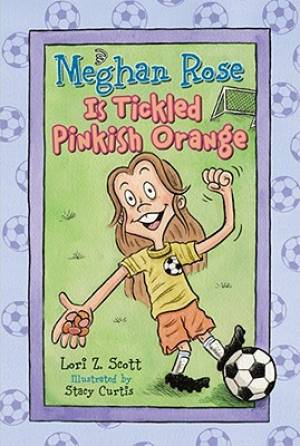 Yes, I hope so too. I'm also part of your target market, a mom looking for books that are fun to read, yet will also encourage good character in my kids. How would you describe this spunky little girl, Meghan Rose?
When I started the series, I wanted a character that was likable but flawed, outrageous but clever, passionate but sensitive all rolled into one. I wanted someone who didn't know all the answers, but was willing to look for them. In a nutshell, I wanted someone just like my own daughter. Since I never intended on publishing the books and originally wrote them just for her, I actually used her as the foundational basis for a fictional character. I even used her name!
I'm sure she was excited to see her name on the book covers! What age group are you gearing the books toward?
They're geared for kids in grades K-2, the age I've worked with the most. But I have had older kids who enjoy reading them too. Although it's a series, each book can be read as a stand-alone adventure. Each book has an overall theme, such as friendship, patience, joy, honesty, or humility. These concepts are NOT preached, but subtly woven into the storyline. There are discussion questions and activities at the end of the book for those parents (or children) who want to continue to explore the theme. Some homeschool parents have especially appreciated this feature.
Also, the books are not just for girls! A mother of two boys once emailed me about how much her sons enjoyed reading them with her. She said they could hardly read for laughing so hard — they were all HOWLING!! The youngest one loved it so much he started sleeping with the first book under his pillow at night.
In fact, the comment I hear most from people who read the books is, "I laughed out loud." The second comment I hear most often is about how much kids (and parents) like the discussion questions and activities. How can all that just be for girls?
That's true! I read them out loud to my son and daughter, and we were all laughing at the crazy scrapes Meghan Rose finds herself in. How do you think your series distinguishes itself from other books available for this target age group, such as the Junie B. Jones series?
My books are geared specifically for a Christian audience. Also, since I spend so much time with this age group, I am very much aware of the challenges they face, the way they think and talk, and the questions they struggle to answer. I think that lends a certain amount of authenticity to the stories. Plus I don't use words like "stupid". Overall, the books are heavy on the humor and very, VERY light on the lesson…yet neither quality is lost on the child.
I love how Meghan and her mom discuss prayer and seeking God for answers to problems. Can you share with us an example of how parents can use your books to teach prayer to their own children?
Let me relate my own experience with the stories. As I mentioned, I wrote them for my daughter. Since she is the type to imitate people she likes, she began copying some of the fictional Meghan's actions. That included prayer. I remember when she was in maybe third grade, she came home from school one day and said, "There's a mean girl on the playground that I don't like. I was going to say something mean to her, but then I thought what would Meghan Rose do? So I prayed about it instead. And then I talked to her and made friends with her."
Wow! She had turned to prayer on her own and then solved her own problem. I never expected the books to have that kind of impact on her thinking, but they did. So as far as parents using the book, I suspect just reading and discussing how Meghan works out her problems might do the trick.
In the back of the books, you offer discussion questions and activity ideas that are fun and helpful for parents and teachers. How do you come up with these ideas?
That's the teacher part of me flaring up big time! LOL. The ideas come from years practice in the classroom. Kids love extending the story experience by creating their own volcanoes or whatever. I also put a ton of other ideas for parents and kids on my website under the BLAM (Brilliant Little Activities to Make) link.
But seriously, I added that section so parents can capitalize on the book's underlying message. I mean, how many times have you as a mother read a book and thought, "There's a good lesson in here" but didn't know how to draw your child into a discussion about it? I remember reading Where the Red Fern Grows with my daughter and wanting to talk about death and sacrifice. Since I didn't know where to start, I couldn't fully take advantage of that teachable moment. (Instead we both just wept all the way through the last few chapters.)
Can you tell us more about your journey to publication? Did you write the books with a certain publisher in mind, or did you seek an agent first?
Like I mentioned earlier, I started with contests, moved on to publishing for magazines, e-zines, and book anthologies, and then finally into writing books.
I guess I'm not a typical writer. I don't write every day, nor do I have thousands of notebooks filled with stories. When I write, I find a need and fill the need. That means when I write a piece, I have a specific publication, along with their wish-list, style and guidelines, in mind. And please don't laugh. I don't have an agent. My bread-and-butter writing goes mostly to magazines, and I don't need an agent for that. The book series was a complete surprise, and I still haven't gotten around to finding an agent. However, I feel like Standard (my publisher) has been very supportive, generous, and fair.
How many books are in the series now, and do you know how many more you plan to write?
Right now, there are eight books in the series. Apparently, they have been well received. They have reached the bestselling status!
That's awesome — congratulations!
Thank you. As far as more books go, that's up to God and the editors at Standard. Standard is considering more Meghan Rose titles and possibly a spin-off series starring Ryan, the main boy character. I have two Meghan Rose and two Ryan Baker stories drafted. I've outlined a third Meghan Rose story, which I hope to draft before school starts. I have titles and themes for a dozen more books, but those will have to wait for next summer since I'll have little time to write during the school year.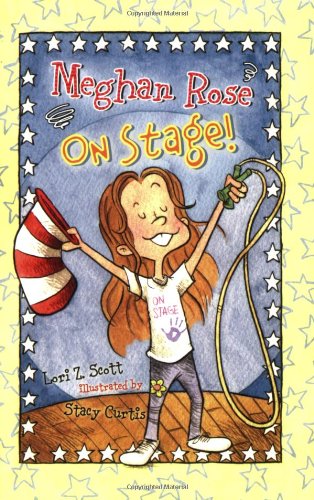 Lori, your writing inspires all of us who are busy moms with a desire to write. Can you give us any advice on how to carve out a writing life in the midst of raising our families?
I think the first thing to keep in mind is that everyone's writing journey will look different. What works for one writer might not work for you. With that said, here are some suggestions:
1. If you're very determined to write, be prepared to lose sleep over it. Get up early before the kids are up or stay up late when they're in bed.
2. Carry a notebook with you. If you have to sit through a practice or wait for school to let out so you can pick up your children, that notebook gives you the opportunity to write wherever you are. Those slots may be 10 minutes or 45… but that time is wasted if you're just sitting. If an idea comes to you, write it down as soon as possible. I've used lots of napkins and envelopes in my day! Plants grow inch by inch. So do stories. Keep a notebook next to your bed too. Sometimes when you're drifting off to sleep, your mind will work out a glitch in your story.
3. Don't be afraid to start small. Writing devotions, for example, can teach you to make every word count since they generally run anywhere from 150-250 words in length.
4. Join a writer's group if you can. They offer support and encouragement. Sometimes they will alert you to writing opportunities. If you can't (sometimes it's hard to find a decent babysitter!), then look for an online writer's group.
5. Write with your children. I remember times when I sat down with my young kiddos and we all had notebooks. We wrote our own stories and drew pictures. An hour later, we'd share our work. The kids loved it. (Side note: my children are older now, and still love writing.)
6. Exercise. Believe it or not, I've written whole articles in my mind while running.
Wow! These are some great tips! You've really gotten me motivated to get writing with my kids. I have one more question — do you have a favorite quick meal you put together when you're in a deadline crunch, yet you know the people in your house need to eat? Would you mind sharing with us your recipe?
My secret recipe is called "Run to WalMart and buy a roasted Rotisserie chicken." I usually throw in baked potatoes, bread, and a vegetable. It's ready in 10 minutes.
Ha! So I'm not the only one who is rescued by those ready-made meals!
Fun aside, if I've got deadlines approaching, I cook ahead. That way when it's time to eat, I can just throw it in the oven. My favorite is homemade pizza. I use a bread machine to make the dough. I roll the dough out, prick it, and bake it at 375 for 15 minutes. While it bakes, I brown some Jimmy Dean's hot pork sausage. When the crust is ready, I add Ragu pizza sauce, the sausage, and cheese. Then I bake it for 15 more minutes.
Homemade pizza sounds delicious!
Another quick and hearty meal isn't a recipe, but a package. Bear Creek has a variety of wonderful powder-form soups available. I throw in whatever meat I want (ham for the potato soup, chicken for the tortilla soup, hamburger for others) and add a loaf of bakery-bought bread. It's fast, inexpensive, and very yummy.
These are GREAT ideas, and very practical for any busy mom! Thank you so much, Lori, for all of your inspiring advice. It's been a joy getting to know you better. We wish you all the best as you continue to share your faith through writing, teaching, and parenting.
You can learn more about Lori Z. Scott and her popular Meghan Rose series at her website, which also includes games, jokes and activities for parents and teachers.