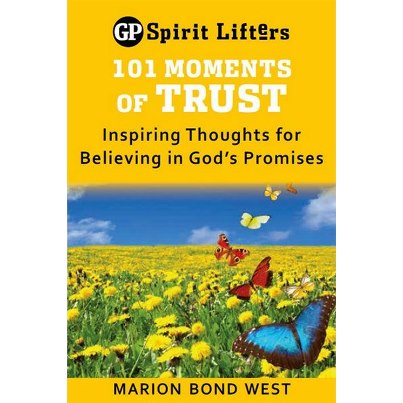 As the year 2012 draws to an end, I want to thank each of you who've stopped by to read here. The 12 Pearls of Christmas posts were truly a gift to me, as I hope they were to you as well. I never tire of reading women's personal stories of faith, especially those who crave a deeper spiritual life in the midst of cultivating a home and raising a family.
My biggest prayer for myself in the coming year is: How can I grow in my spiritual walk so that I can pass my faith along to my children? They see me day in and day out, either living in peace, trusting in the power of God, or living in anxiety, worrying each day that disaster looms around the corner. I confess I'm the type of person who feels most "comfortable" when I'm worrying about something, and it's a disposition I inherited from my grandmother (who probably inherited it from her grandmother!) It's also a habit I'd like to break in 2013.
The best way I know to quiet an anxious heart is to saturate my mind daily with scripture, and after that, I love reading devotionals penned by Christian writers. When I found out one of my favorite Georgia authors, Marion Bond West, had published a new book, I was thrilled to join in the blog tour telling others about it.
I grew up reading Marion's stories since my mother always had Guideposts magazines around the house. Then when I moved off to attend college, my grandfather began giving me annual subscriptions as Christmas gifts. In 101 Moments of Trust, Marion Bond West skillfully weaves a tapestry of stories gleaned from over 33 years of writing for Daily Guideposts. The subtitle of the book says it all: "Inspiring Thoughts for Believing in God's Promises."
I laughed out loud reading about Marion's early days of mothering, raising two daughters and rambunctious twin sons. In one story, she describes the terrors of a grocery shopping trip, when a toddler son threw a jar of pickles out of her cart. Yet, writing now from the perspective of a grandmother, she sees that those days were filled with humor and fun. I love the fact that Marion's daughter, Julie West Garmon, grew up to become an inspirational writer as well, sharing her own journeys of faith.
In the introduction to her book, Marion Bond West describes the joy she felt in gathering her stories. She says:
I remembered things about my life that I'd since forgotten; early feelings, long ago memories, elapsed dramas rushed back to me. Oh, how I wish I could have learned earlier the joys of not being shy, self-conscious or critical of others. I wish I'd met strangers by initiating the first step. I really have come to enjoy and love people, especially those with whom I don't have much in common. We Daily Guideposts contributors hear with some frequency from loyal readers, and their most common comment is something along the lines of "I grew up with you!" or "I feel like I know you, that I've spent the last thirty years with you as a close friend.
As you read her book, you'll encounter the unexpected paths the author has taken through life, such as how she survived the loss of her first husband, and how she renews her faith even when children don't always make wise choices. If you are a cat or dog lover (as I am), you'll be especially blessed by Marion's many stories of her family pets, and how God loves us through the animals we encounter and bring into our world.
You can purchase your own copy of 101 Moments of Trust here, in an inexpensive e-book format. I hope you enjoy it, and I would love to hear from you if you do. You can contact me by email.
I pray each of you are blessed with a wonderful new year!
About Marion Bond West:
Marion Bond West is fascinated by honesty: honesty in others, honesty with herself, honesty with God. For almost forty years, she has written honestly about her life and God in a wide variety of books, magazines, and newspapers. Marion is a contributing editor of Guideposts magazine, having written for the internationally recognized publication and for the devotional book Daily Guideposts for more than thirty years. She and her husband, Gene Acuff, live in Watkinsville, Georgia.