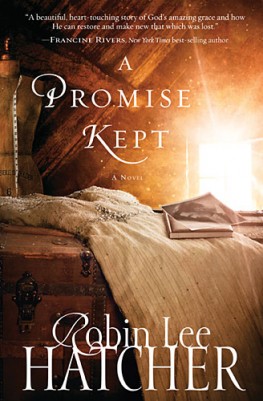 January is a month of fresh beginnings for me. I celebrate a birthday, for one thing, and I always enjoy having the chance to sit down with a notebook and plot out a few plans and goals for the new year. I've been keeping a journal, off and on, since I was in college.
Back when I was 19, I lived in a dorm and needed a "quiet place" to go to pray, so writing gave me a chance to slip away from reality and focus on God. Not much has changed in that respect. Writing is still my best way to connect to the Almighty.
That's why I got really excited when the opportunity came my way to read Robin Lee Hatcher's latest novel, A Promise Kept. It's a contemporary story about a woman struggling with painful choices, trying to discern God's will for her life. The main character, Allison Kavanagh, needs time to heal from a wounded heart, and she retreats to a log cabin she inherited from her Great Aunt Emma. While living there, she discovers a trunk full of old diaries, written by her great aunt, and these diaries from the late 1920s/early 1930s play a significant role in how Allison moves forward in her life today.
I loved the whole premise of the book, and the setting in the beautiful mountains north of Boise, Idaho, gave me a chance to escape to a place quite different from my native Georgia. Once I started reading, I couldn't put it down. Allison and her husband, Tony, have recently divorced, after being married for over two decades. The day Allison issued her husband an ultimatum — to change his ways or leave — she thought she'd save him. Instead, he walked out, leaving her with a broken heart, broken marriage, and disappointment that she'd misunderstood God.
Her move to small-town life in the area of Aunt Emma's restored rustic cabin gives her ample time to explore her past, as well as the mysteries that begin to unravel from Emma's stash of hidden diaries. Strangely, she also discovers a beautiful vintage wedding dress in the trunk, as well as a photograph of a handsome stranger. But how can this be? Her self-reliant great aunt never married!
Allison, flanked by her cute papillon puppy, Gizmo, begins to develop relationships with people in her new town. She attends church and discovers people in her congregation who are also suffering and seeking God's will. Her grown daughter, Meredith, visits from Texas, and continues to seek ways to draw her mom and dad back together. It's awkward … but has her ex-husband, Tony, truly started to change?
I love how the author allows readers into both women's lives through their diaries: we see the day-to-day life of Emma as she slips from the decade of the Roaring 20s into the Great Depression of the 1930s. Then Allison, inspired by her Great Aunt, also begins to write in a journal. It made me see how a woman's faith survives through her words, powerful even generations later.
The most shocking thing about the book comes at the end — I'd love for you to read it, so I don't want to spoil it for you! But I will say that the author confesses in a personal "note to readers" this is the most intimate book she's ever written (out of more than 70 novels!) because it's based on the true story of her own life. Wow! So I loved this book on another level: I loved learning how a writer transforms real life into the art form of a novel. Beautifully done!
I hope you can read A Promise Kept. I found it spiritually uplifting, as Allison contemplates scripture and how prayer can affect one's circumstances. I felt like the character had become a personal friend by the time I finished, and of course it made me want to go write in my own journal. This would be a wonderful novel for a book club to share, as it also contains discussion questions at the back.
If you'd like to read A Promise Kept, keep reading below, to find out how you can "meet" the author and enter a giveaway to win a copy of her book!
**********
Don't miss Robin Lee Hatcher's stunning new novel, A Promise Kept. Robin is celebrating with a fun giveaway and an encouraging Facebook Author Chat Party.
One winner will receive:
A Kindle Fire HDX
A Promise Kept by Robin Lee Hatcher
Enter today by clicking one of the icons below. But hurry, the giveaway ends on February 6th. Winner will be announced at the "A Promise Kept" Facebook Author Chat Party on the 6th. Connect with Robin and friends for an evening of encouraging book chat, prizes, and an exclusive look at Robin's next book!



So grab your copy of A Promise Kept and join Robin on the evening of February 6th for a chance to connect and make some new friends. (If you haven't read the book, don't let that stop you from coming!)
Don't miss a moment of the fun; RSVP today by clicking JOIN at the event page. Spread the word—tell your friends about the giveaway and party via FACEBOOK or TWITTER. Hope to see you on 2/6!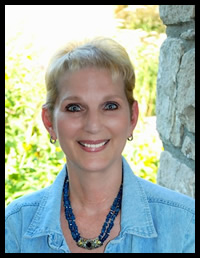 Robin is the author of 65+ novels and novellas. Her home is in Idaho, where she spends her time writing stories of faith, courage, and love; pondering the things of God; and loving her family and friends. Learn more about Robin at:
http://www.robinleehatcher.com.
Blogger's note: I received this novel, complimentary, from Litfuse.