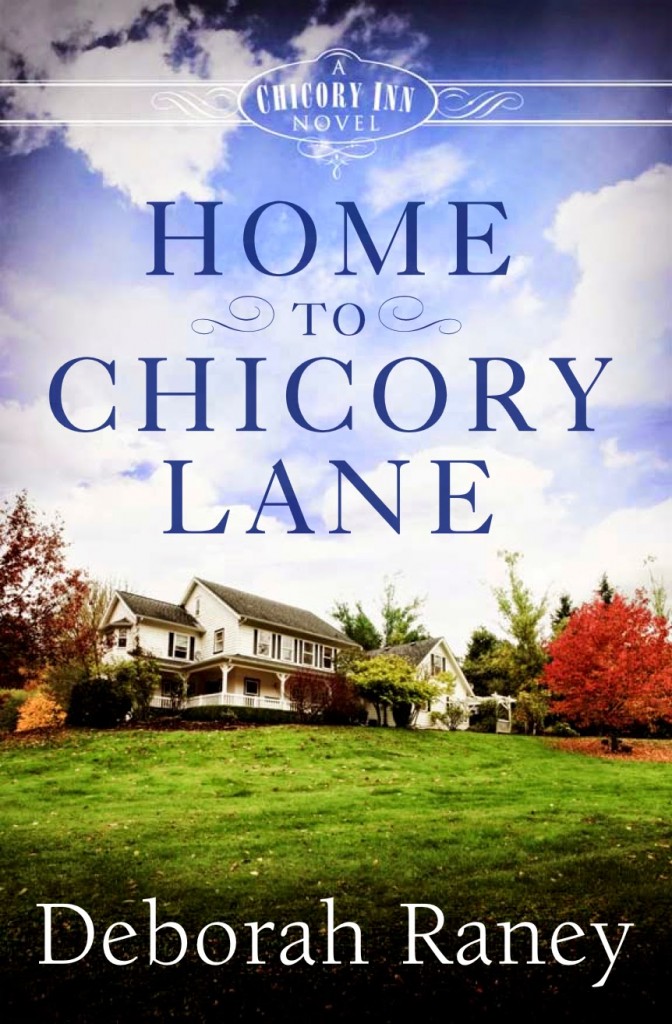 I've been a fan of Deborah Raney's books for quite some time, so I was happy to join in the tour telling people about her latest novel, Home to Chicory Lane. It's the first installment in her Chicory Inn series, and I can already tell you I'm hooked!
Audrey and Grant Whitman have entered the "empty nest" season of life, with five kids grown and out of the house. Audrey has fulfilled her lifelong dream of turning their beloved century-old homestead into a charming bed-and-breakfast near Langhorne, Missouri. During opening weekend, family and friends come over to help celebrate, while future guests begin to book reservations.
It looks like nothing can go wrong…until their youngest daughter, Landyn, shows up, after driving all night from New York City, where she left her husband of six months behind. She's hauling a trailer of newlywed furnishings, so now what? Audrey and Grant have gone heavily into debt to finance their new venture, and boomerang young adults are not exactly what they had in mind as guests.
Landyn is hiding a secret from her husband, Chase, and when her parents find out, they know Chase must be told. Yet he's still in New York, broke, and trying to pursue his calling as an artist. Should he give up on his dreams to get back together with Landyn? And can she ever go back to him after their recent spat? You will just have to get a copy of this book to find out.
I loved getting into the minds of the characters and seeing how they think. Deborah has woven her faith so gracefully throughout the story as we see how Audrey and Grant deal with grown children making poor choices — time and time again! On Deborah's website, you can see some really cool photographs of her characters, which inspired her writing. This series would make such a fun movie or TV mini-series, similar to "The Waltons."
And while you're visiting Deborah's website, be sure to tour her beautiful writing studio in her new home in the big city of Wichita, Kansas. She's an inspiration to all of us who are trying to carve out a tiny bit of creative space in the midst of family life.
Now, if you're like me, and you love any excuse to travel, keep reading and find out how you can win a free weekend getaway!
*******
Deborah is celebrating the release of her new series with a $200 B&B Weekend Getaway and a Facebook author chat party.



One winner will receive:

A B&B Weekend Getaway (via a $200 Visa cash card)
Home to Chicory Lane by Deborah Raney
Enter today by clicking one of the icons below. But hurry, the giveaway ends on September 9th. Winner will be announced at the Home to Chicory Lane Author Chat Party on 9/9. Deborah will be hosting a heartfelt book chat, giving away prizes, and answering questions from readers. She will also share an exclusive sneak peek at the next book in the Chicory Inn series!

So grab your copy of Home to Chicory Lane and join Deborah on the evening of September 9th for a chance to connect and make some new friends. (If you haven't read the book, don't let that stop you from coming!)
Don't miss a moment of the fun; RSVP today. Tell your friends via FACEBOOK or TWITTER and increase your chances of winning. Hope to see you on the 9th!
About the Author: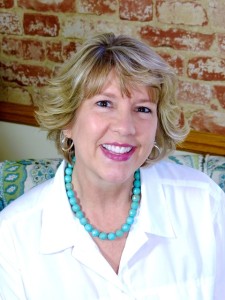 Deborah Raney's books have won numerous awards, including the RITA, National Readers Choice Award, HOLT Medallion, and the Carol Award, and have twice been Christy Award finalists. She and her husband, Ken, recently traded small-town life in Kansas—the setting of many of Deborah's novels—for life in the (relatively) big city of Wichita, where they enjoy gardening, antiquing, movies, and traveling to visit four children and a growing brood of grandchildren who all live much too far away. Visit Deborah on the web at DeborahRaney.com.
A big thank you to those hard-working ladies at Litfuse Publicity for sending this book my way!