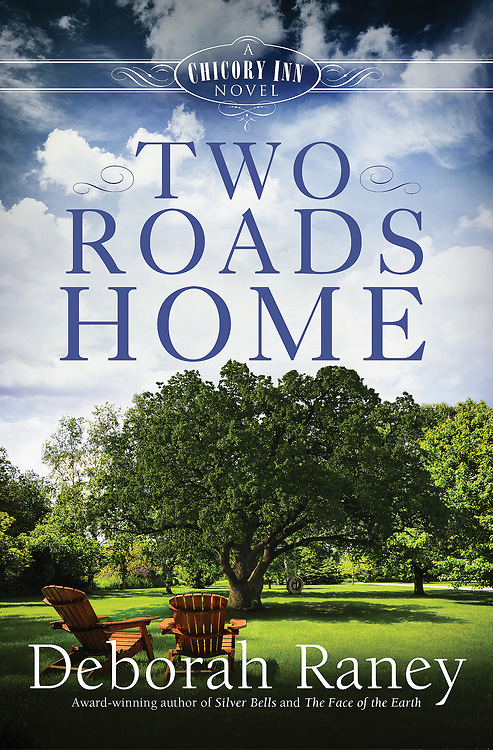 It's summer, and my stash of great books to read has grown. You'll hardly find me anywhere without a book in my hand or at least one close by. Sometimes I can only snatch a quick page or two in the five minutes waiting for band or theater camp to end, but I love making progress through a novel. I even signed up for the Adult Summer Reading Club at our local library, which makes me a good role model for my kids, right? (Truthfully, I wouldn't mind winning the grand prize night out on the town: dinner, movie, and spending money for a shopping spree!)
At the top of my summer reading list is Deborah Raney's Two Roads Home, the second installment in her Chicory Inn series. I loved the first book, Home to Chicory Lane, which I reviewed last August here. I wasn't surprised to learn Home to Chicory Lane is a 2015 Christy Award finalist, among several other prestigious awards. It captivated me because my husband and I are in the midst of parenting our own five children/teenagers, and the main characters Grant and Audrey Whitman are a few years further along, having reared five children who have left the nest and are now out into the world.
In the Chicory Inn series, Grant and Audrey Whitman have transformed their family home into a welcoming bed and breakfast. I enjoyed spending time with all of my favorite characters from book one, which focused on daughter Landyn and her struggles as a newlywed. The second book takes us into the home of the Whitman's daughter Corinne, whose marriage to Jesse Pennington is being stressed to the breaking point due to his relentless travel schedule.
Corinne's husband Jesse is good-looking and friendly, and one of his young female coworkers takes his outgoing nature the wrong way. She thinks he's flirting with her, as they find themselves traveling together to various sales conferences, while Corinne stays home taking care of her and Jesse's three young daughters. The plot is full of twists and turns, as this attractive single coworker takes a "Fatal Attraction" interest in Jesse and his family. I couldn't turn the pages fast enough, wondering what would happen. I really put myself in Corinne's shoes.
Jesse is surprised to find himself called into the office of his boss, at first wondering if he's been promoted, but then he learns his spurned and angry coworker has decided to retaliate by launching a sexual harassment scheme, jeopardizing both Jesse's career and personal life. Meanwhile, Jesse is propelled into some deep soul-searching, as well as an early mid-life crisis. He and Corinne are living in their recently built dream home, and their hefty mortgage and comfortable lifestyle prevent Jesse from quitting his job. Yet he feels something is missing, and he sometimes wonders whether he's called to be a teacher.
I loved seeing how Grant and Audrey Whitman balance their empty nest and desire to operate a successful B&B with their roles as mentors of their adult children. I could also relate to the exhausted young mother, Corinne, who is wiped out by the daily demands of parenting toddlers and preschoolers. Deborah Raney's skillfulness as a Christian author shows us how to follow God's Way above the world. As the characters struggle, their faith emerges, and every decision leads back to Christ. This novel series is an excellent handbook for life, and I know I'll return to it in years to come!
Now I have to wait until October for the release of Book #3, Another Way Home, which deals with daughter Danae's difficulties with conceiving a child. Unlike her two sisters who have been quick to start their families, Danae finds herself visiting infertility clinics and wondering if she'll ever become a mother. Fortunately, there's a snippet of the upcoming third novel in the back section of Two Roads Home so we can already jump into what's coming next!
If you love television dramas like Downton Abbey, here's a present-time story set in the heartland of America, Missouri. This novel series would be interesting for book clubs to discuss, and the author includes a Group Discussion Guide in the back section, making it easy to share with friends. You can enter for a chance to win one of five books here!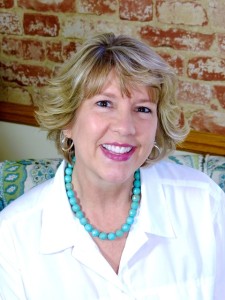 About the Author:
DEBORAH RANEY's first novel, A Vow to Cherish, inspired the World Wide Pictures film of the same title and launched her writing career after twenty happy years as a stay-at-home mom. She is currently writing a new five-book series, the The Chicory Inn Novels. Deb and her husband, Ken Raney, recently traded small-town life in Kansas––the setting of many of Deb's novels––for life in the (relatively) big city of Wichita. They love traveling to visit four children and five grandchildren who all live much too far away. Visit Deb on the Web at www.deborahraney.com.
Here are more places where you can connect with author Deborah Raney:
Website: www.deborahraney.com.
Facebook: https://www.facebook.com/deborah.raney
Twitter: https://twitter.com/authordebraney
Amazon.com: http://amazon.com/author/deborahraney
Instagram: http://instagram.com/deborahraney
Pinterest: http://www.pinterest.com/deborahraney/
Blogs: http://novelgarden.blogspot.com
http://inspiredbylifeandfiction.com/
http://just18summers.com/category/a-happy-home/makeing-your-house-a-home/
Thanks to Abingdon Press and Litfuse Publicity for providing a complimentary book in exchange for my review.