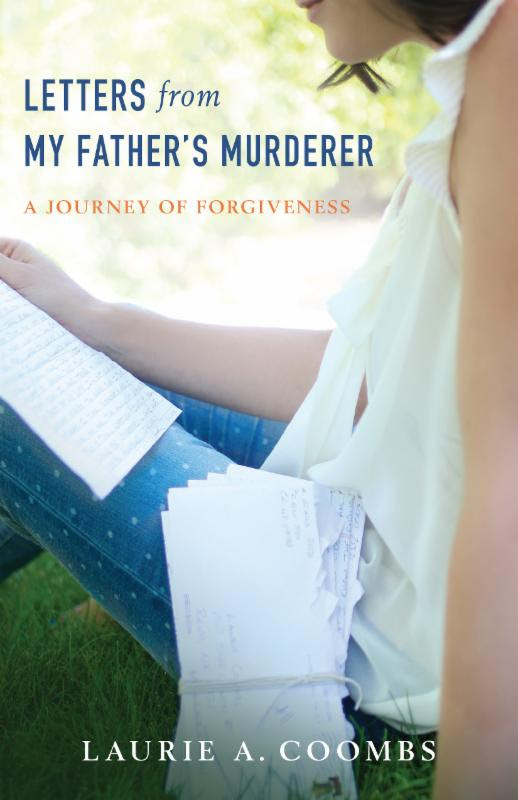 The night is far gone; the day is at hand.
So then let us cast off the works of darkness
and put on the armor of light.
Romans 13:12

When I first encountered the story behind Laurie Coombs' newly released book, I couldn't wait to read it. Honestly, I couldn't imagine how she could ever forgive the man who took the life of someone she loved so much. I thought right away of how Corrie ten Boom was able to forgive the German guard who caused the death of her sister in Ravensbruck concentration camp. The book struck me as a modern-day story of the power of forgiveness.
From the very first page, I was amazed at Laurie Coomb's bravery in sharing personal details of the events leading up to the crime, as well as the years of agony following this horrific event. As she searches for truth, she has the courage and tenacity to pursue a correspondence with the killer, even behind bars of a maximum security prison. She cares about him as a human being, knowing that despite what he took away from her, God still loves him and has a plan for his life.
She writes:
I began to see Anthony as a real person, just like me, with thoughts and feelings and life circumstances that molded and shaped him into the person he is. I began to question what happened in his life that allowed him to become the person who ultimately murdered my dad… As the days passed, I felt God's nudge to write back. But the thought of engaging this man in correspondence was unsettling. I was standing on rocky ground, and every step I took would lead deeper into enemy territory–deeper into the pain of my past. It was scary, but I knew this was where God was leading.
Over the course of four years, Laurie and the man responsible for her father's death, write letters. Through it all, they both begin to see a greater purpose for their own lives. Even a man imprisoned for a lifetime can still make an impact on the people around him. The book contains pictures that also bring the story to light, and its messages are applicable to any reader who is struggling with forgiveness. The truth sets all of us free.
Here is a recent interview with author Laurie Coombs telling her story to Anchor/Reporter: Kristen Remington on KTVN Channel 2 News:
From Litfuse Publicity:
Can God heal the deepest wounds and redeem what seems unredeemable? Laurie Coombs experiences God's transforming and redemptive power in her new book, Letters from My Father's Murderer. When her father was murdered, Laurie Coombs and her family sought justice―and found it. Yet, despite the swift punishment of the killer, Laurie found herself increasingly full of pain, bitterness, and anger she couldn't control. It was the call to love and forgive her father's murderer that set her, the murderer, and several other inmates on the journey that would truly change their lives forever.
Join Laurie in celebrating the release of Letters from My Father's Murderer by entering to win a Kindle Fire!
One grand prize winner will receive:

A Kindle Fire HD 6
A copy of Letters from My Father's Murderer
Enter today by clicking the icon below. But hurry, the giveaway ends on July 20th. The winner will be announced July 21st on Laurie's site.
About the Author: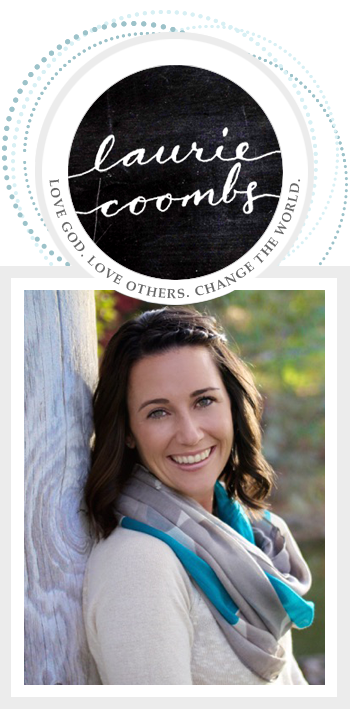 In 2010, Laurie Coombs was called to love and forgive the man who murdered her father, which led to an exchange of letters between she and Anthony, her father's murderer. During their correspondence, Laurie was healed from her past wounds, was given grace to forgive Anthony, and witnessed a powerful transformation in Anthony as Jesus brought him to repentance.
Laurie's story is featured in Billy Graham's new film, Heaven, part of the "My Hope with Billy Graham" series broadcast nationally in an effort to reach people with the message of the gospel.
Laurie writes on her blog to encourage others to draw close to God and follow Jesus despite fear or feelings of resistance. She is passionate about the topic of forgiveness and feels called to share the story God has entrusted to her in hope that, through her testimony, many may receive the freedom she has experienced through Christ. Laurie is a regular contributing writer and blogger for iBelieve.com and Crosswalk.com.
Thank you to Litfuse for allowing me to review a complimentary copy of this book.