With Thanksgiving just around the corner, friends and family are contemplating who's going to cook the turkey this year, where everyone will gather, and why in the world Christmas decorations are already filling the shelves. It's easy to forget this season is all about gratitude — being thankful for all the great gifts God has given us.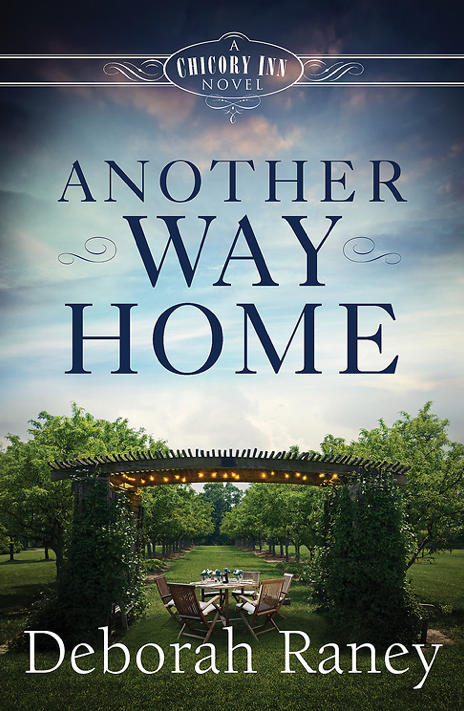 Author Deborah Raney welcomes readers back to the Whitman family home for Thanksgiving in the 3rd book of her wonderful Chicory Inn series, Another Way Home. I've loved being able to read Book 1, Home to Chicory Lane, and Book 2, Two Roads Home.
In this series, Grant and Audrey Whitman have transformed their family home into a beautiful bed and breakfast, which they imagined would fill the autumn season of their lives with the joy of hospitality. Although they do entertain guests regularly, it is their grown children and grandchildren who continue to keep them completely busy and on the verge of prayer.
Another Way Home focuses on their middle daughter, Danae, and her husband, Dallas Brooks, who have been trying for years to grow their family, but have yet to be able to have a baby. Danae has visited fertility clinics for three years and is ready to consider adoption, but her husband, Dallas, will not even discuss it.
At the prompting of an inspiring sermon at church, Danae decides to begin volunteering at a newly opened shelter for abused women and children. She has no idea how this one small step of faith will lead her in a completely new direction. As Danae is finally learning to live her life with gratitude, heart-wrenching events on Thanksgiving weekend threaten to pull the entire Whitman clan into turmoil — and leave them all forever changed.
If you're ready to kick back and read a relaxing book that will help you face the trials of life with an even deeper faith, I heartily recommend this series for you. I love all of Deborah Raney's books because they're clean — no disgusting language or vile images — and have the power to transform and uplift my faith.
As my own children are beginning to leave the nest and move to the next season of life, I'm eagerly learning from Grant and Audrey Whitman to see how they handle grown children and the choices they make.
Now I'm looking forward to the fourth Chicory Inn book, which will be released next June!
**********************
Enter
here
to win a copy of Another Way Home—five winners will be chosen! Click the image below to enter to win. The winners will be announced November 23 on the Litfuse blog!

About the Author:
DEBORAH RANEY's first novel, A Vow to Cherish, inspired the World Wide Pictures film of the same title and launched her writing career after twenty happy years as a stay-at-home mom. She is currently writing a new five-book series, the The Chicory Inn Novels. Deb and her husband, Ken Raney, recently traded small-town life in Kansas––the setting of many of Deb's novels––for life in the (relatively) big city of Wichita. They love traveling to visit four children and five grandchildren who all live much too far away. Visit Deb on the Web at www.deborahraney.com.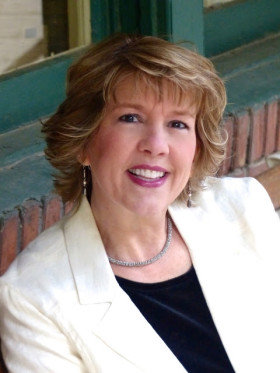 Here are more places where you can connect with author Deborah Raney:
Website: www.deborahraney.com.
Facebook: https://www.facebook.com/deborah.raney
Twitter: https://twitter.com/authordebraney
Amazon.com: http://amazon.com/author/deborahraney
Instagram: http://instagram.com/deborahraney
Pinterest: http://www.pinterest.com/deborahraney/
Blogs: http://novelgarden.blogspot.com
http://inspiredbylifeandfiction.com/
http://just18summers.com/category/a-happy-home/makeing-your-house-a-home/
Thanks to Abingdon Press and Litfuse Publicity for providing me with a complimentary copy.