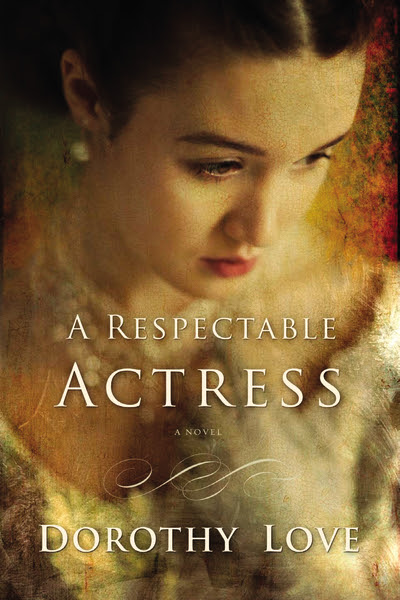 One of our favorite spots to vacation as a family is St. Simon's Island, off the coast of Georgia. Every time we visit, I learn something new about the history of the island, especially when we go exploring on rainy days. There's a beautiful old church, Christchurch, that seems to pull me with a magnetic force toward its rich layers of drama and history.
When I heard about Dorothy Love's new novel that takes place on St. Simon's Island and Savannah, I couldn't wait to travel through the pages of time into an 1870s murder mystery. I was completely intrigued!
India Hartley, a famous and beautiful actress, is now alone after her father's death and embarks upon a tour of theaters across the South. Her first stop is Savannah's Southern Palace. During the second night's performance, something goes terribly wrong. India's co-star, Arthur Sterling, is shot dead on stage in front of a packed house, and India is found holding her own smoking gun!
After she is arrested and put in jail, a benefactor hires Philip Sinclair, the best lawyer in Savannah, to defend her. A handsome widower, Philip is struggling to reinvent his worn-out plantation on St. Simon's Island. He must increase his income from his law practice in order to restore Indigo Point. Hardly anything will bring him more new clients than successfully defending a famous actress on a murder charge.
Because India can't go anywhere in town without being mobbed, Philip persuades the judge handling her case to let him take her to Indigo Point until her trial date. India is charmed by the natural beauty of the Georgia lowcountry and is increasingly drawn to Philip.
But a locked room and the unsolved disappearance of a former slave girl raise disturbing questions. Piecing together clues in an abandoned boat and a burned-out chapel, India discovers a trail of dark secrets that lead back to Philip, secrets that ultimately may destroy her or hold the key to her freedom.
What makes this novel even more interesting is that it's inspired by the life of a real 19th-century woman, Frances "Fanny" Anne Kemble. She was an English actress who moved to Georgia in the 1830s and married Pierce Butler, a wealthy plantation owner. She kept a diary of her life on St. Simon's, which was published in 1863, Journal of a Residence on a Georgia Plantation.
In an author's note, Dorothy Love also explains that while Indigo Point is entirely a fictional creation, it is based on King's Retreat, which is documented in the collected letters of Anna Matilda Page King. For anyone who is interested in Georgia history, A Respectable Actress may serve as a springboard into the lives of real characters who lived on St. Simon's Island.
After reading A Respectable Actress, I realized this will definitely not be the only Dorothy Love book I read! I was fascinated to learn that one of the characters who appears in this novel, Celia Browning Mackay, is the main character in a previous work, The Bracelet. I love the city of Savannah, so I have added this book to my wish list!
Throughout this novel, the theme of grief is explored, as India Hartley works through her first year of losing her father. It's helpful for anyone dealing with grief, and I was touched to read Dorothy Love's account of how she learned to write through her own grief when she found out her beloved brother had terminal cancer.
I hope you will find time to read A Respectable Actress. Through encountering it, I have fallen even further in love with coastal Georgia, and I know you will too!
About the Author: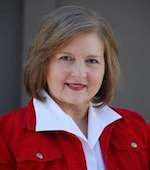 A native of west Tennessee, Dorothy Love makes her home in the Texas hill country with her husband and their golden retriever. An award-winning author of numerous young adult novels, Dorothy made her adult debut with the Hickory Ridge novels. When she isn't busy writing or researching her next book, Love enjoys hiking, traveling, and hanging out with her husband Ron and their rambunctious golden retriever. The Loves make their home in the Texas hill country.
Find Dorothy online: website, Twitter, Facebook.
Thank you to Litfuse for sending me a complimentary copy of this book for review.